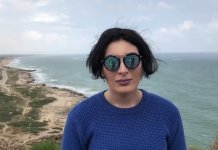 Yesterday, Bernard Media broke a story explaining how conservative pundit, Laura Loomer, lost her blue check mark and has repeatedly failed at having her verified status re-instated. The loss of Loomer's blue checkmark happened over a year ago, but that doesn't stop her from tweeting almost daily on the topic.
"Can I have my blue check back?" Loomer tweeted into the void last week, which was quickly followed with a tweet the following day of, "Please give my verification back, @jack." All of her efforts thus far have been in vain. No one at Twitter cares to listen and she is teetering on the edge of being banned entirely, sources say.
Today, Loomer hit a breaking point.  Between the viral Bernard Media story being published about her "obsessively begging Twitter for blue check verification," and FBI agent, Peter Strzok getting verified, it was too much for her. A large scale melt down ensued on Loomer's timeline.
"I am so depressed. Truly depressed. I feel hopeless on a daily basis when I see what is happening in my country and I am genuinely depressed. Can't even sleep because I'm so worried about the direction of this country and how my own party won't even speak up about censorship."
Loomer's fans suggested many different ways to cope with the depression.
Bernard Media will continue to monitor Loomer's situation and reach out to her as a gesture of good will and bipartisanship. Updates coming accordingly.