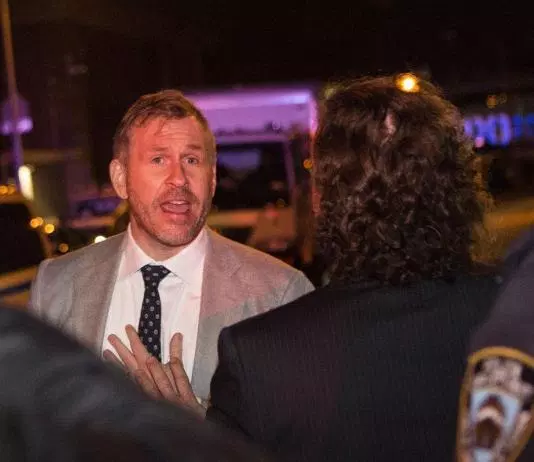 Over the last two weeks, Mike Cernovich has been acting commissioner of the Twitter joke police. Cernovich and his lieutenant, "Bumble Jack" Posobiec, have spent countless hours dredging up decades old out-of-context tweets from comedians in hopes of getting them fired from their jobs. "I'm like the joke police, it's a duty I have," Cernovich explained on Periscope in between his fifth and sixth glasses of wine. "There are pedophiles everywhere, that's why I don't leave my house much. Never know where they may be."
Oftentimes, the tweets dug up by Cernovich and his ilk are about pedophilia, or at least construed that way when out of context. A knowledgable source on the "pedo-tweet" operation spoke with Bernard Media about Cernovich's passion for the subject matter. "Mike thinks about pedophilia day in, day out. I'm talking all day long. If we're out getting a meal, which is rare, it's all he discusses. Not exactly a good thing to be talking about in a public space like a restaurant, but hey, it's Mike's passion."
A former friend of Cernovich's who reached out Bernard Media, corroborated his long-term pedophilia obsession. "I used to know Mike back in the day. His obsession with pedophilia isn't something new. Believe me! We used to go to some real fucked up parties together back in the day. Milo and him were REAL close back then. I am not proud of what we used to do, but that's something I'll be paying for until I get out of jail in 2022. My advice to Mike is to just take it easy with the pedophile stuff. He knows what I'm talking about."
Cernovich's passion seems to have landed him in legal trouble now though. Several days ago, he retweeted an article explaining that he is running a "smear campaign." This retweet alleges that Cernovich does not actually believe the targets he smears are pedophiles, but instead that he is purposely slandering the targets for political gain.
Prosecutors allegedly examining this retweet and case immediately identified the smear campaign against video editor, Vic Berger as libelous. "Unlike other targets, Cernovich never pulled up any old tweets of Berger's to allege that he was a "pedo." Instead, Cernovich baselessly accused Berger of being a "pedophile ringleader" because of his feelings being hurt by Berger's comedic video edits of Cernovich breathing heavily and farting. We are reviewing this case closely and expect there could be a class action suit resulting in maximum damages rewarded to Cernovich's targets, most likely north of seven figures."
Berger, who works for a Warner Media entertainment company, is currently in talks with his legal team about how to proceed with the new evidence of Cernovich's history of libel, as well as the massive archive of Cernovich's previous offenses.
Berger tells Bernard Media, "Mike Cernovich spends every hour of his day thinking about pedophilia and who he could pin the pedophile label on. What a sad life! But, If Weird Mike is going to use his ex-wife's seven-figure alimony payment to hang out on Twitter all day, every day, libeling comedians and ruining lives, I think it's only right to rip his undeserved money away from him in a class action suit. We plan on donating our winnings from the Cernovich case to a sexual assault and rape victims charity. That is all I can say at the moment, but it is going to get very interesting in the next year. Weird Mike better hope he has a good lawyer."
Bernard Media is in close contact with prosecutors, private investigators and all additional interested parties in this case. If you or someone you know was libeled by Michael Christian Cernovich and wish to receive damages from him, contact Bernard Media here: [email protected]
More information will be provided as it is made available.